KEC abides by laws and regulations related to chemicals and hazardous materials used for production to protect the environment. The environment management process abides by and has been certified by the ISO 14001, and is applied throughout all production and quality management process. To ensure sustainability management, KEC minimizes resources and energy use while ensuring environmental protection, as well as inputting long-term efforts to minimize chemicals and wastes discharged into the environment.
Warranty System
KEC designs and produces all products to fit the needs of the customers, having shifted from quantity-based production to quality-based production systems. KEC firmly abides by technology and production standards and has steadily improved the quality of the products. To ensure the same qualities among products, uniform standards, and warranty systems have been applied to all production facilities. Uniform efforts to improve quality have brought many accomplishments to the international quality standards (ISO / TS16959 : 2009, Automobile quality system standard within the global automobile industry).
To abate chances of product defects, KEC enforces independent quality inspection processes, while educating workers and strengthening other quality assurance activities to reach the level of perfection.
The promise of KEC employees to provide the best quality
Listen to the voices of customers, while developing field-based proactive management activities to uplift value and ensure customer satisfaction.
01All thoughts and decision-making processes will be based on the customer's needs.

02From field employees to management, everyone will have a sense of ownership to make improvements.

03I am responsible for the products I produce.

04Completely abide by established techniques and work standards.

05All affiliated companies will execute the same quality standards.
Quality Management System
Since 1998, KEC is striving to provide the best quality possible by earning ISO 14001, the environmental management system, and ISO 45001, the occupational health and safety certificates. Especially, as a specialized manufacturer of automobile and industrial semiconductors, KEC has earned the internationally acknowledged certificate, IATF 16949 (Automobile quality management system), and is administering strict quality management systems.

Traceability Management
Product identification can be done through lot marking on the product and barcodes in the inner case & reel.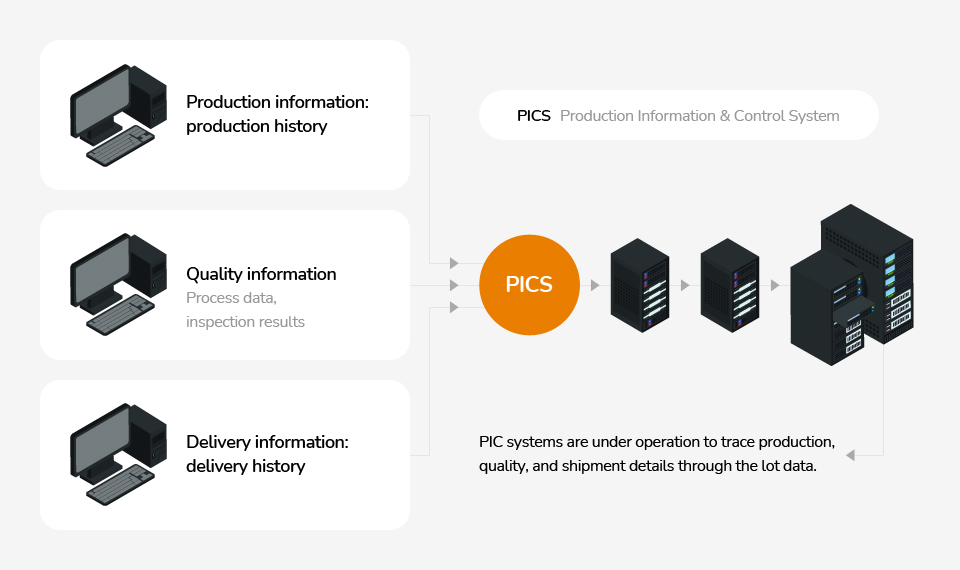 Customer Support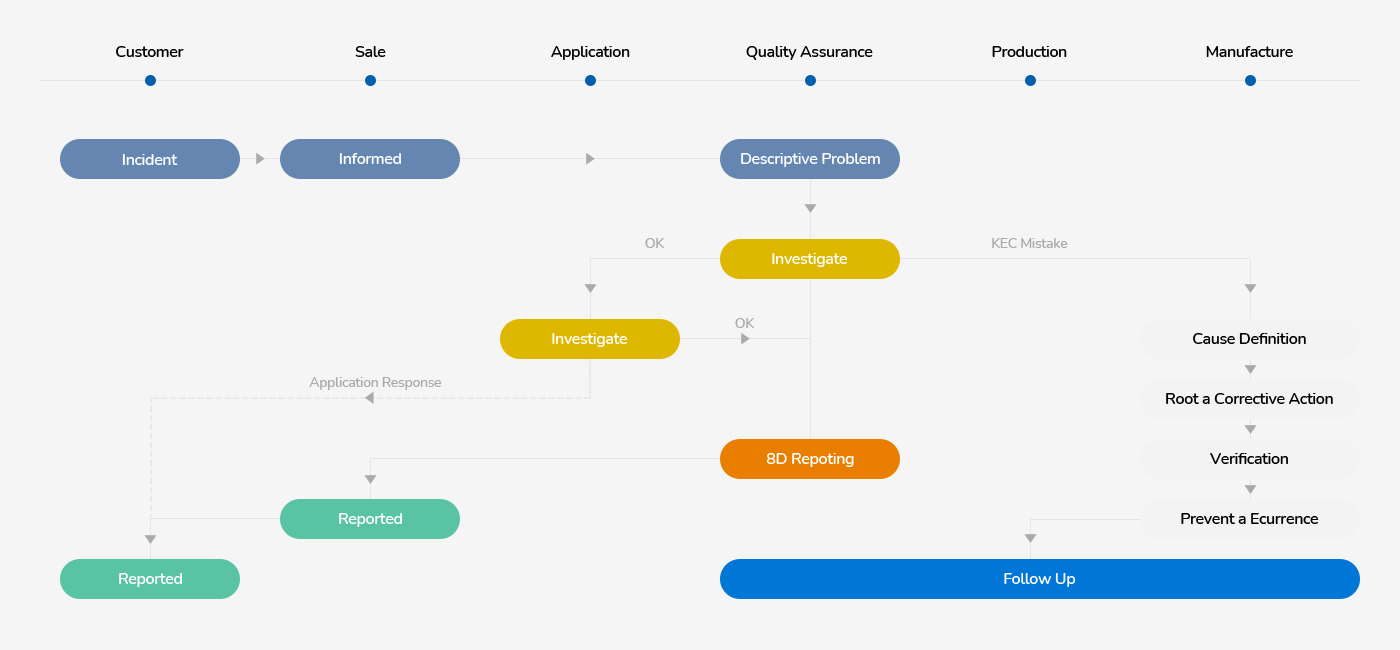 Certificate
IATF16949
KEC has participated in IATF16949 certifications since 2005.
The scope of our IATF16949 certificate is "The fabrication and assembly of semoconductor such as discrete devices, IC and resonators."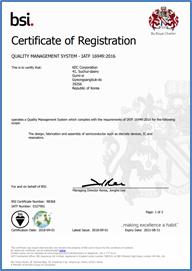 ISO14001
KEC has acquired and maintained the environmental management system (ISO14001) certification since 1998.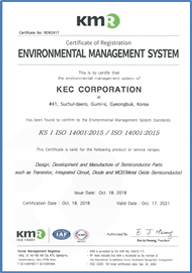 ISO45001
KEC has acquired and maintained the environmental management system (ISO45001) certification since 1998.